How To Track Your Bills And Never Miss A Payment Using My Items?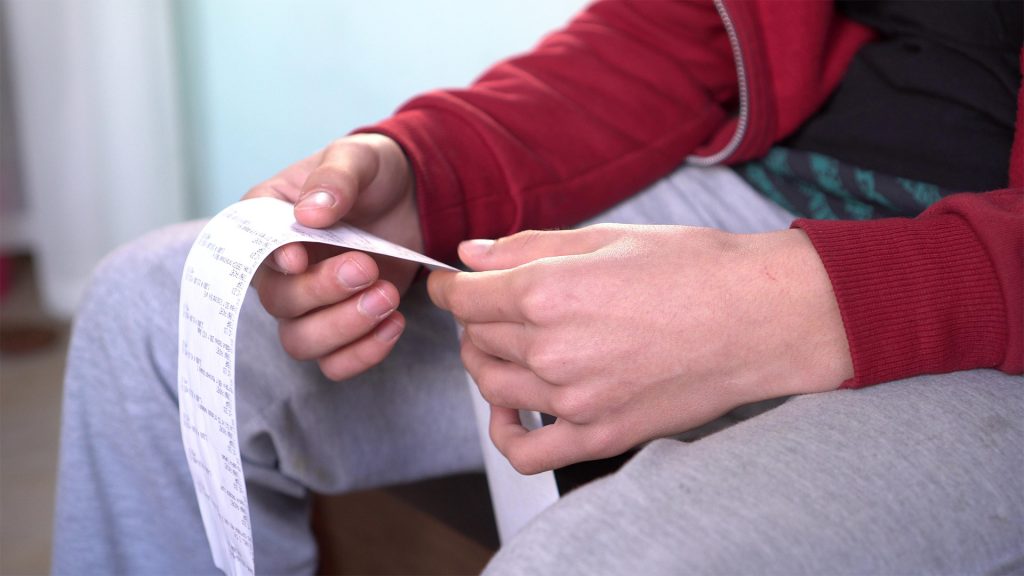 Paying your financial obligations on time is far more important than how much you earn in life. It is the foundation of your financial stability and even the whole nation's economy depends on it. Knowing when payments are due and following a habit of timely remitting the payments deliver you a sense of relief and comfort in life. It saves ample amount of your money, boosts your credit scores and makes you eligible to get low-interest credit in the future. By habituating the bill payment process, you can balance your income and expenditure and maintain financial balance to strategically accommodate any of the future expenses.

One thing in life cannot be avoided, even if you manage to keep it away – the act of forgetting. The moment you forgetting things, life starts to lose its stability. According to NFCC's Financial Literacy Survey, 24 percent of adults in the USA fail to pay the bills consistently on time. We are able to understand things and respond to them through love, empathy, compassion, peace, hatred, anger, confession, greed, and much more. But we simply forget, no matter how much we decide not to. But not anymore with your valuable files as My Items – the best receipt tracker app is here to make you remind all about your files.
My Items
Bills are an essential part of life. Everyone is capable of paying the bills. But to avoid forgetting, we need a system which has discipline. My Items is an online application that helps you in bringing discipline in filing your files in life. The application track bills online and enables users to save and transfer bills and receipts at their will. Just take a picture of all your day to day financial transactions and enter the date and cost of the purchase. Before your refund date and warranty expiry comes, the system will notify you. Now, what if you wish to gift or sell the item? Don't worry! The system enables you to easily transfer the receipt to the new owner.

How to set up an effective bill tracking system?
Now, what enables or contributes to making an effective and disciplined bill tracking system? Every tracker system has some fundamental rules to transform it into one of the best bill tracker app. Let's decode some of them here, that plays an important role in comprising an effective bill/receipt management application.
Organization Method
The major excuses we confront for missing a payment are forgetting, procrastinating or simply being too busy with the day to day schedules. Making your process organized enables you to seal the cracks in the system. Today, we have the luxury of having the bills and receipts available online. We can easily remember all the transactions using a calendar application on your mobile. By creating a dropdown list of the calendar more like a chart, you can simply have a running list of the bills to be paid every month. In this way, you can have all the bills sorted and analyzed on the basis of day, week and month. In case there are multiple accounts and bill payment process within your family, then use colour coding chart to make sense of everything. Use respective colours in the chart to communicate the paid, to be paid and overdue sections so as to get a clear idea about your payment activities.
High Visibility
No matter how much you manage to implement the best-organized system, it should have high visibility. Imagine what would happen if we completely forgot about the organized system? If you need to take a frequent look at the financial chart, then you can consider having it pasted around the touchpoints of your office or home. However, reduce the clutter and make it hustle free. It is ideal to avoid using papers so that you can minimize the chances of misplacing the papers. Using Google Sheets, Google Docs and Excels are ideal depending on the purpose of documentation.
Two-Step Verification Method
The last key attribute to never miss a payment is to have a two-step verification process – Schedule Payment and Verify Payment Process. Let's evaluate what are the key aspects of these two methods.

Scheduling – You are halfway down the road if you manage to schedule your tasks properly at least one or two weeks. This eases the process and builds a strong platform for your planning. It eases out the pressure and gives you a sense of relief. It is ideal to cross-check and schedule your upcoming payments on every Sunday. Have that extra bandwidth for payment even if you miss any Sundays. By securing ample time, you make sure your payments are dealt with precision.
Verify Payment Process
There are two ways of making your payments – automated and manual payments. In the case of the former, you need to ensure there is enough money in the reserves so that you won't bounce your payments. If having money with you timely is a concern, then you can rely on manual payments. This enables you to delay the due payment to some extent until you streamline the cash flow. However, make sure to work your tail off to avoid unpleasant situations.
Conclusion
The bills which are not paid timely will cost more on your wallet. One or two may justify you, but heaps of them will be a concern for you and you might even fail to notice it. My Items is a purpose-built mobile application that enables users to timely get the payment alerts and warranty notifications of the bills and receipts. It has impressive add-ons like document transfer in case the user is selling the product to another person.

Download the app here and get ready to facelift your file managing task!